Thanksgiving is one of my favorite holidays. So as a family tradition we head out to the turkey farm about 45 minutes from my house the weekend before t-day to get our bird.
Waterman is just south of Dekalb, and is home to Kauffman Farms, which raises and sells the Ho-Ka brand turkey. Fresh, never frozen, and direct to the public. Their birds are also offered in Chicagoland stores around Thanksgiving & are highly thought of for quality and taste. The bird is minimally processed, and its a local company so I am all over it.
We picked up a 18# bird @ $2.49/lb., worth every penny.
Also grabbed about 4#'s of turkey wings @ $.99/lb. a steal.
I was going to grab a turkey breast to smoke, but decided I dont feel like messing with it this Thanksgiving. Whole bird will be stuffed and done in the oven.
not many birds in the pens: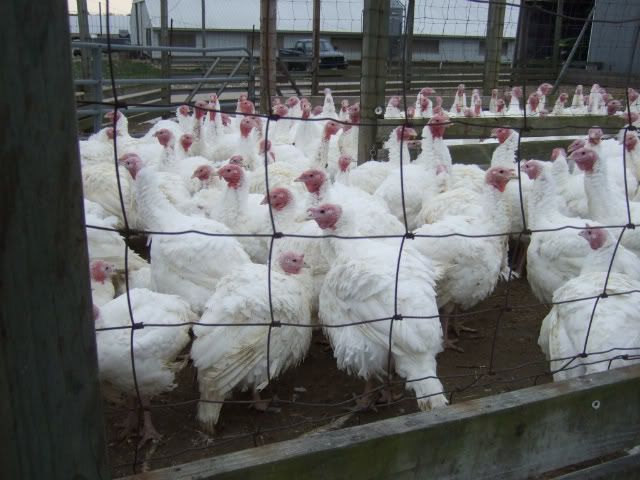 my haul: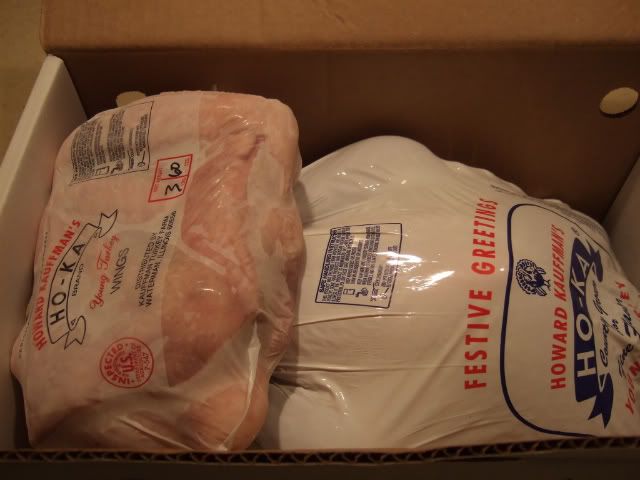 Kauffman Turkey Farm
8519 Leland Road
Waterman, IL.
http://www.hokaturkeys.com