Pics will be posted tonight. stuffed the Jalepenos with Cream cheese and diced portabellas. Rolled the sausage in some onion, did a few japs just wrapped in bacon with the same mix. They were VERY tastey and din't last but 20 mins.
Smoked em with apple and Hickory.
Sorry all I put this one in the wrong section!!.
ABTS and Armadillo Eggs.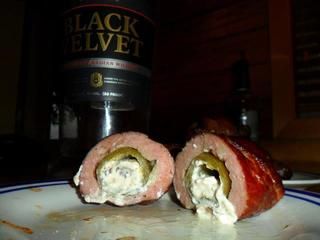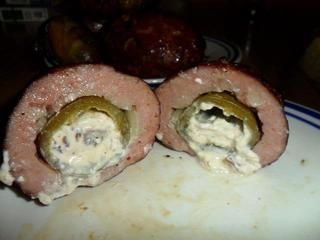 The one wwith the BV bottle is a dedication to my friend Russ who was helping me prep and give great ideas!!
__________________
[IMG]

[/IMG]
Grill Pro Charcoal Smoker
Char Broil Charcoal Grill.
Mr Beer, fermenter, kit