And yes, I realized I spelled deux wrong but after a certain amount of time after posting you can't alter a thread topic sentence...and I'm not French! Mostly Irish then Swedish then German
I'll drink whiskey and fight while I eat fish and invent cell phones and then have some beer and brats and kraut
So...
Was fortunate enough to receive another sampling of Tatonka Dust.
I don't know what has changed from the last sample, and it was good before, but this really packed a flavor punch on the tongue!
I could sit here and go through all the flavors and how they tantalize the taste buds as it slowly dissolves and rolls along the tongue upon a finger test, but I won't do that.
What I will say is that it is damn, dang and darn tasty and I had to stop myself from doing the finger test over and over again so I would have some left to cook with
Though actually there is enough to coat several steaks, burgers or even a few chuckies or a brisket with this stuff but I did keep dipping my finger in it for another "sampling"
The mix of seasonings was great, it had a really nice savory flavor to it and though it was a touch salty on the finger test it wasn't at all salty or overbearing after being cooked and the saltiness I mention was so slight and nitpicky that it didn't stop me from the 15 or so dips I had to take with my finger while cooking
So in an attempt to eat a bit healthier lately (which sure does suck) I have cut out mostly all meat except small amounts of turkey, chicken and whitefish.
Got a wedding coming up where I'm the best man so...
Decided to make a batch of dirty rice with brown rice and lots of veggies.
While I started mixing up the seasonings it hit me "oh yeah! I have some Tatonka Dust"
I had only started mixing in some paprika and garlic for the spices at that point so I mixed in a few Tbsp of the dust.
I realized that I had tasted more than I should of after adding but before mixing so I added a bit more and as you can see by the finger print indents only half of that addition made it into the mix as well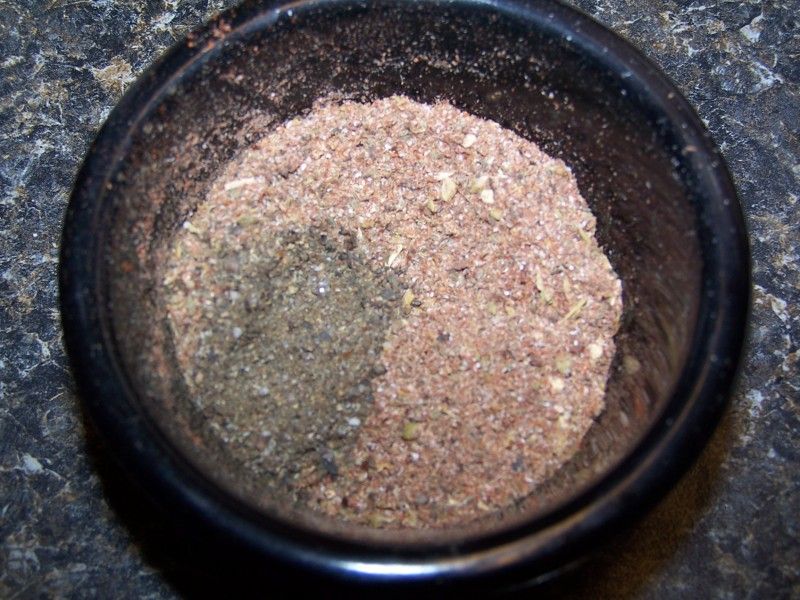 Sauteed 1/3 pound ground turkey (97/3) in very little olive oil until cooked then added a chopped bell pepper and onions and a sprinkle of some more dust.
Once the veggies were slightly cooked and the turkey browned I added a cup of mushroom broth from some rehydrated mixed shrooms and a little corn.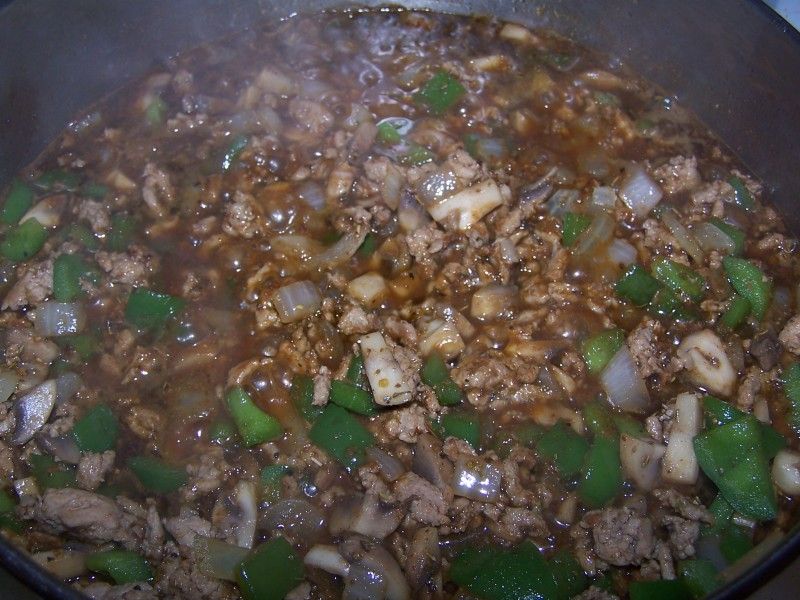 Boiled down until most of the liquid was gone and then tossed with a cup of brown rice.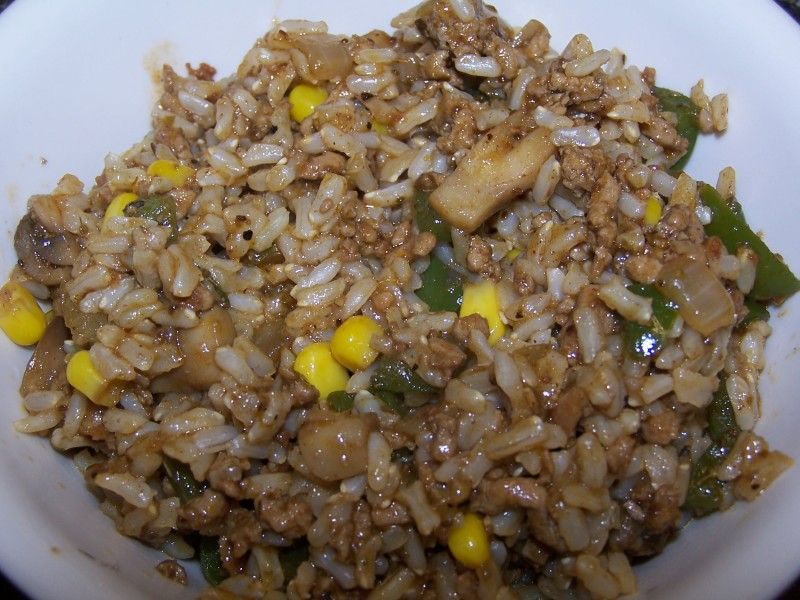 Had the rice on some romaine lettuce cups, found it is a delicious and great way to serve lots of dishes that would normally come on a sandwich or tortilla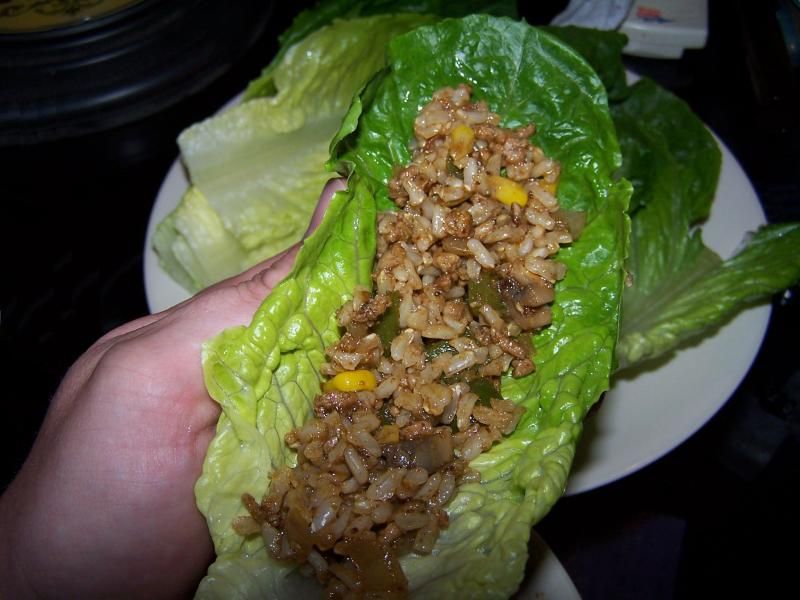 The dust was so good that I decided to try it on nothing more than a romaine leaf...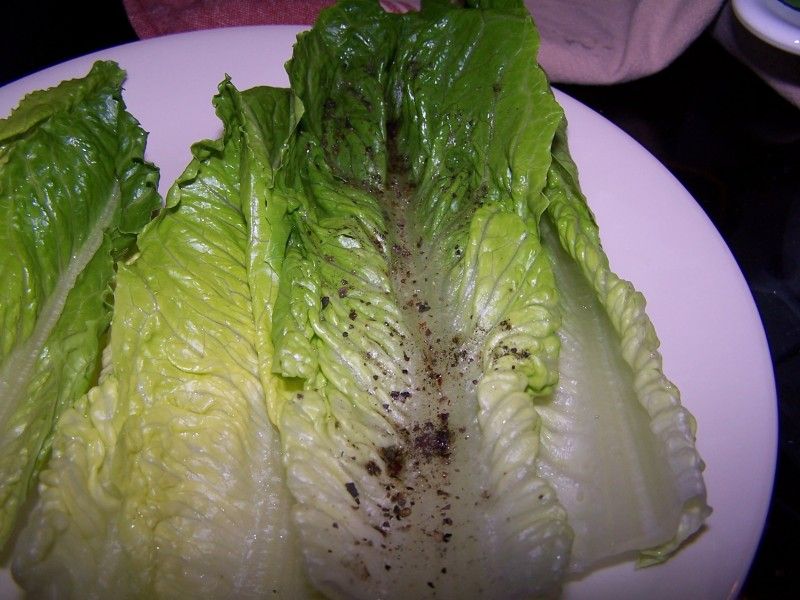 Call me crazy and this may be considered blasphemy on a BBQ/meat forum but it was amazing and I could have eaten several of them done that way.
Of course beef or chicken or pork or anything meat would have made it even better but it was still delicious, and not the last time I have had one of those in the past few days
Also kind of pretty sure i have that "can't quite place it ingredient" figured out. Not positive but about 97% sure...but I'll never tell so the secret is safe with me.
What I can tell you is that the dust was damn tasty and I am absolutely a fan.
It gave the food a great bold flavor and had a very well defined savory aspect with a slight kick that will definitely brighten your day, along with your taste buds.
Can't wait to try this on some meat
Well done Tanya
Not well done meat, unless it's chicken...but you get what I meant