Seeing all these wing post lately has made me crazy for some wings... so I found some fresh wings for .99 per pound
and picked up 3 LARGE packs... one for today and two for later!!
So today was cooking for the kids as well so could not Hot Whang them all so one son likes just garlic and salt, the other 3 like BBQ so I hit them with the original Mad Hunky and then for the wife and I we get the Hot Whang!! so here they are all cut up and seasoned up. From top left we have the garlic and salt,
then below them are the Hunky, and on the right the Hot Whang using the roll in the whang method fully coating each wing!!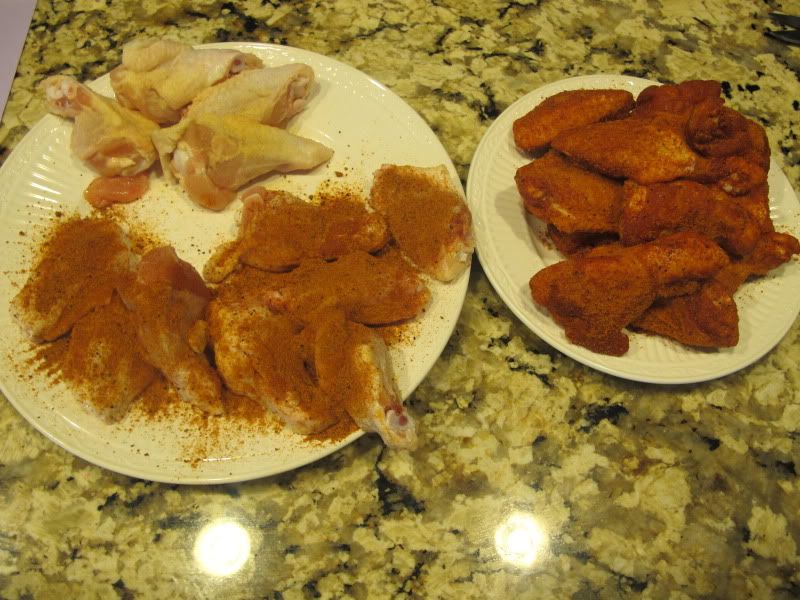 On to the Yoder they went at 290* using Hickory today! Cooked for an hour and then rotated and hit the Whang with vinegar and water 50/50 mix and a bit more rub! Let them go for about 45 more minutes and then turned and hit the Whang with a bit more of the 50/50 and more rub
Then after about 3 hours off the Yoder they come. the garlic are plain... but that is the way the kid likes them
The Hunky BBQ got tossed on a bit of sauce and onto the plate.. no saucing on the smoker. Then the Whang they just came off and rested... no additional whang.. figured i had enough on there already...
So here they are...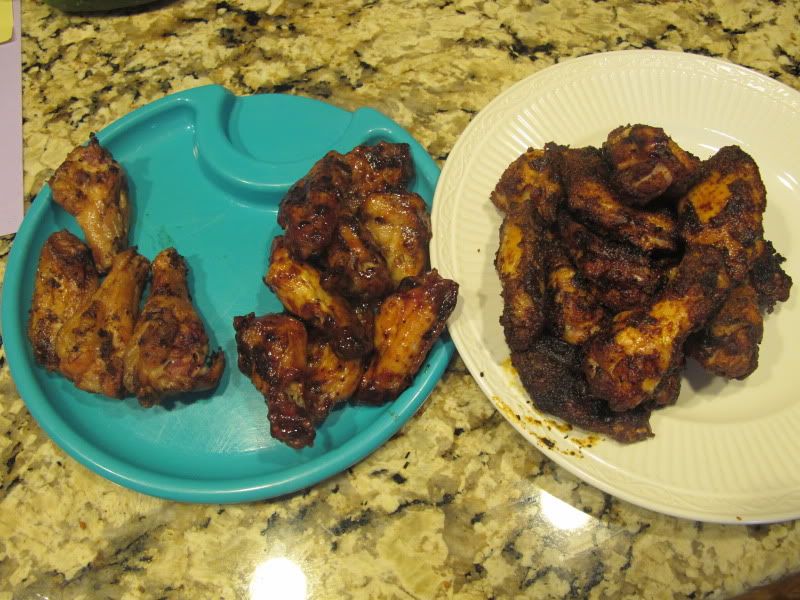 A close up of the Hot Whang Wings
And then onto the plate with some fresh corn!!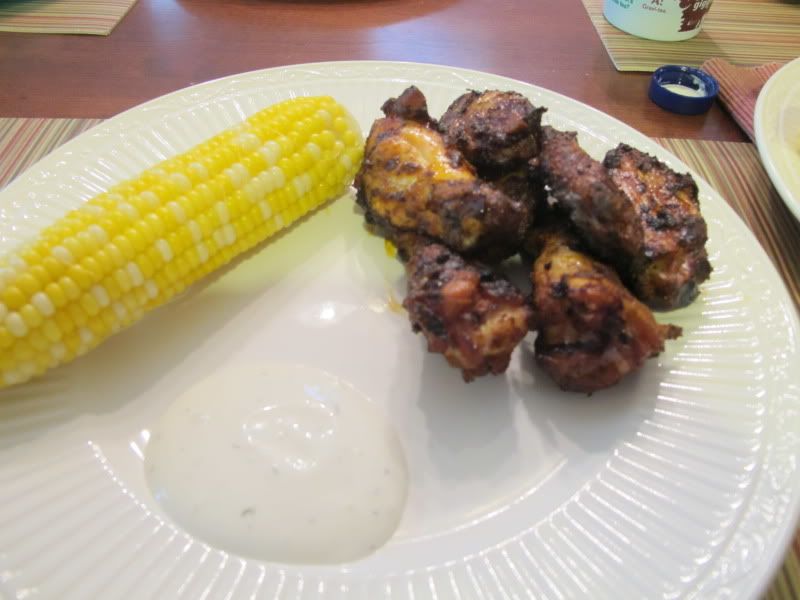 Whew these wings had some kick!!
I like spicy items and these were great.. the only thing I did not like of the sample was the spice level did not think they had enough.. the full coating method and the multiple applications of the rib just kicked up to the right spot!!
Thanks for viewing!!