Been on the road for a while, home for a bit, and the Wife unit won't cook steak while I'm gone. Came across a good deal on a pack of ball tip sirloins at Sams today for $2.97#, and couldn't resist. Not the best cut, but a good beefy steak, with decent marbling. So, I rubbed a couple up with my soon to be at market mahigany red house rub magic dust secret rub(thats kosher salt and CBP, to the rest of you that don't live in my world), along with my secret beef house injection(Lea and Perrins worch) and fired up Luci:
Rubbed: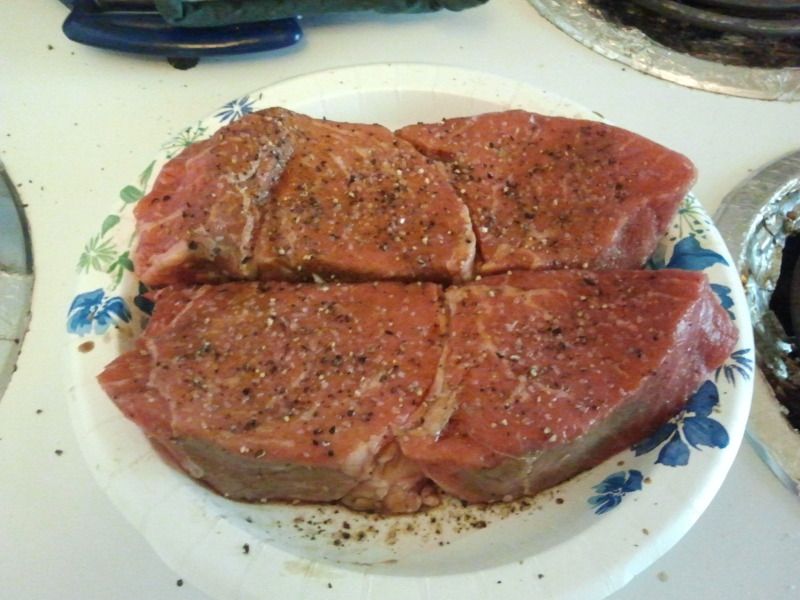 On Lucie, the Weber Q100 I got my woman for her birthday this year. Check out the super sexy oh so sexy grill marks from the sexy grill. The 3rd steak was a last minute thought as the kidlet don't like the pepper in the mahagany red magic dust house rub: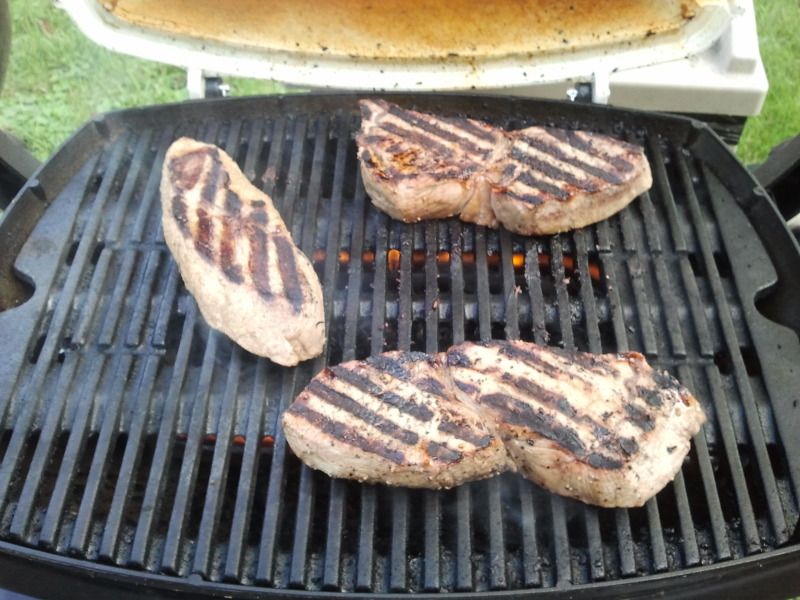 Man, I tell you those are some sexy grill marks... I almost had to call them Luci too! OK bro...:
Sorry no finished/plated pics, as I tripped over the dog on the way in the house, and had to deal with a bit of an issue with his paw prior to eating. Dog and steaks are OK. Went well with the baby ports and broccoli. Thanks for checking it oout!