I picked up a couple of pounds of rambutan at my local Asian Market today.
Don't let the evil look fool you. These are delicious when peeled. Sweet with a hint of sour and a texture reminiscent of gummy candy. Not as chewy but it's there.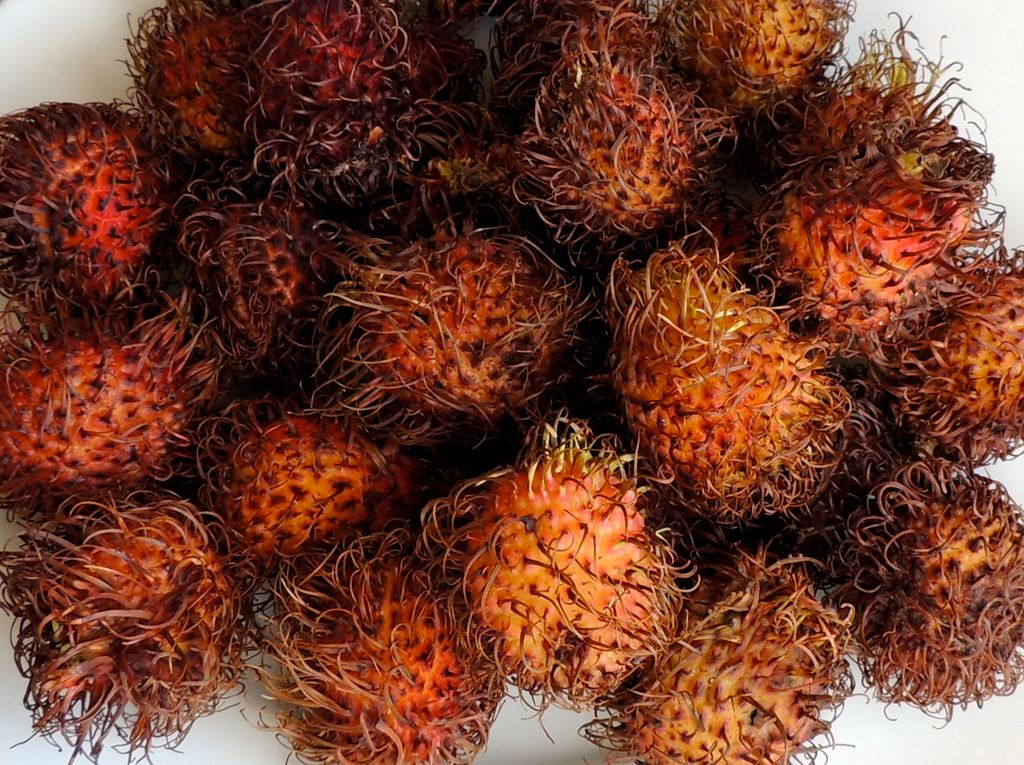 Natural and Peeled.
There is a pit so beware while you are slamming these little wonders. They are amazing.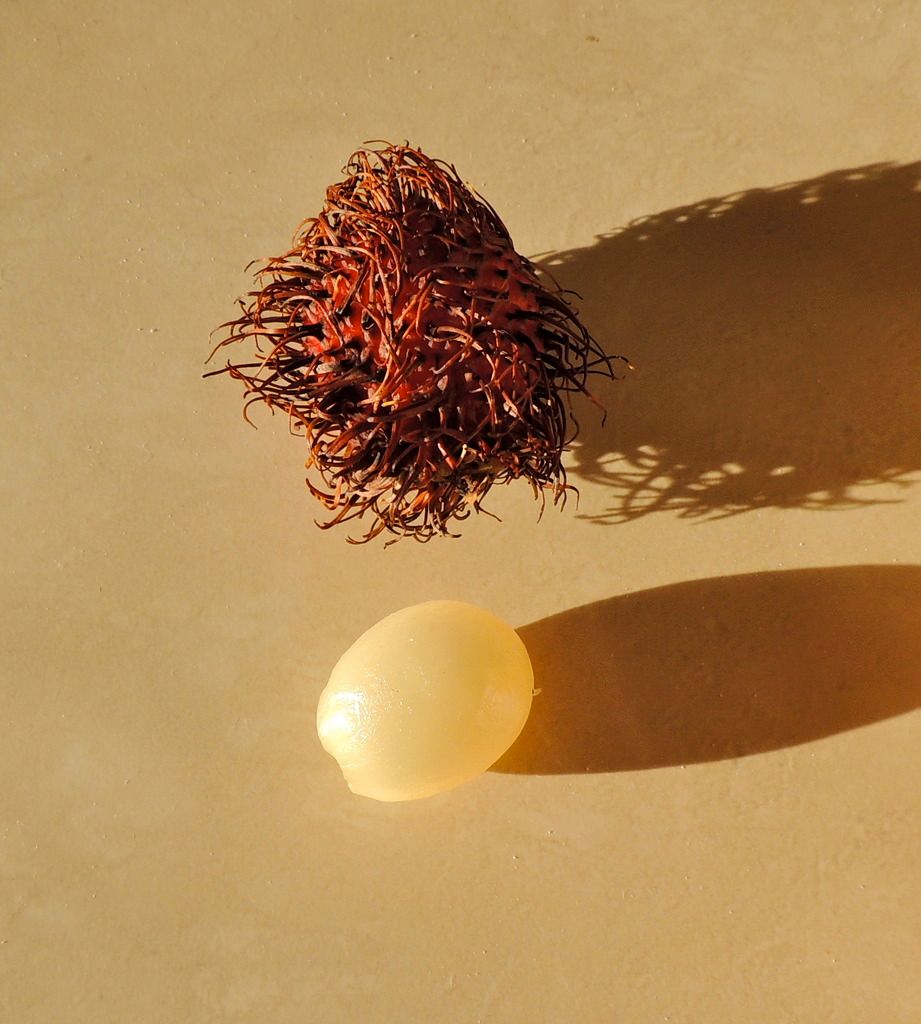 __________________
Fully Accessorized Primo XL Oval,
-BBQ GURU DigiQ DX2,
-AMNPS
-And various other do-dads, gimmicks,
gizmos and hornswaggles