interesting thread. some one mentioned jerk seasoning. that is differnt and I like it. it makes great smoked yard byrds.
the mad hunky seems to be a favorite around here. then plowboys bovine.
I purchased the on line one when I joined Jeff's place. and made a ton of the stuff the 1st time I made it. to sweet and to salty for me but it was good. I just do not care to have that much sweet or salt in me food today.
so, i play with it when I make it, delete this and add that. and keep the sugar and salt out. dry out differnt herbs and grind em down to powder and stand in commercial sales stores at the spice area and look for a sign from the smoking gods to make me select some thing differnt then the norm and would make a new taste. I have been tinkerin with dry spices and mashing them down to mince and even almost powder form. and applying it to ribs ect. so far so good. every one enjoys it. and I have always put the rubs on heavy not sparenly like I think a lot may do that are new and do not get the taste they are lookibng for or know that it is better with more.
Rich may be it is time to look at something entirly differnt. like a marinade
that is loaded with stuff that will not disolve and of course disovle. so you would have a crust on board. could eliminate spritzin and still have moister meats and still have a crust on board as the smoker and heat will dry the milled spices out a little so they will have a crust unless sauce is added.
good luck on your new search and when yopu need a samople checker of yer new product. I will give it a test for you
__________________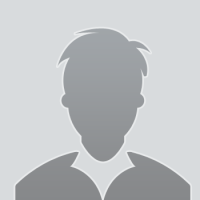 Wal-Mart shopping cart undergoing heavy mods.
nano second fast camo titanium splash proof thermo pen
need a larger spatula for early morning road kill removal.