Well it has been a while since I have had some good Q so fired up the Yoder and got out some baby backs... these were some monsters.. big pig I guess..
Did the usual... rubbed with mustard, then Hunky and a bit of brown sugar and let rest for about 4 hours.
Got the Yoder going around 11:30 at 245* with Hickory.
Was planning on the 2-2-1 method with the babies and having dinner about 5...that is the plan... those always fail right...
so I got them on right at 12:00 so we should be good to go... While they are getting happy I went on my first jam making session... Strawberries and blueberries were on sale this week so made a Strawberry and blueberry Jam.... Made 4.5 pints and a little left... we will see how this sets up... kinda running right now I hope that it THICKENS up soon or we will be having a Ice cream topping instead..
Okay it is now 2:00! Here they are at the 2 hour mark getting ready for the foil and 2 more hours.. Looking good so far right!!
Made up some ABTs with a light dusting of Hunky on them as well. These were some Large Jalapenos today as well..Took a full piece of bacon!!
Well it is not 4:00 and time to get the ribs out of the foil...took them out and there was hardly any bend to them.... not so good right....
I knew at this point I would not be eating at 5!! So on the smoker they went..for almost 2 more hours... 2:15 to be specific! Dinner at 6:15... hey the meat is ready when the meat is ready right!!
Here they are off the smoker
And for the ABTs....seems that two are missing.....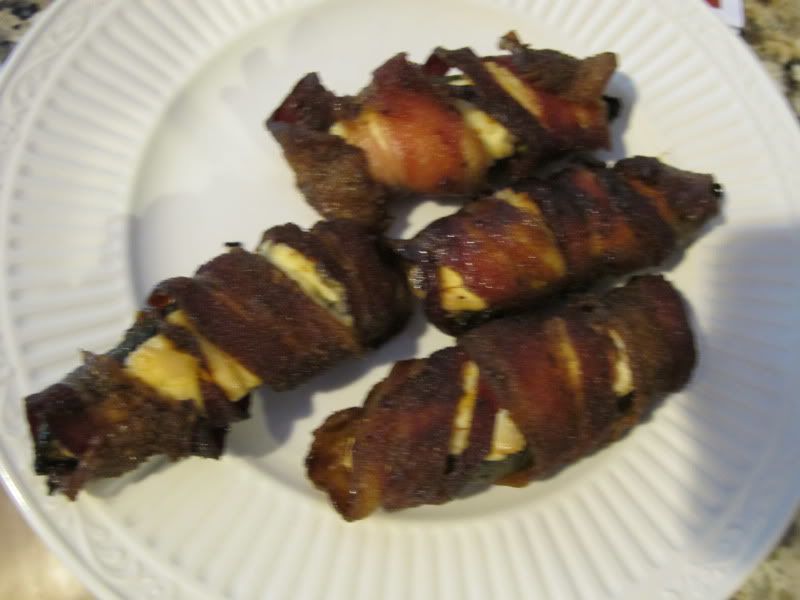 Plated up and ready to eat with some fresh corn on the cob!!
And they had the daughters approval!! Here is one of my Twin girls!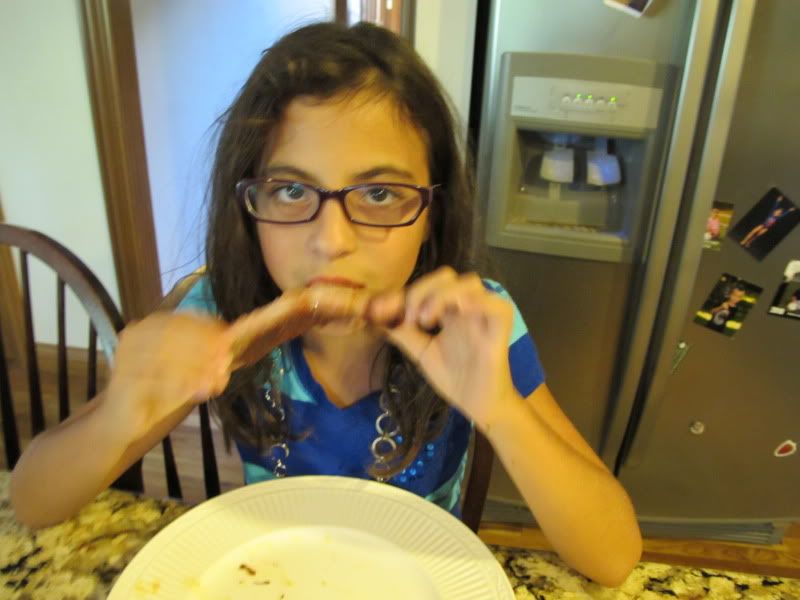 Thanks for viewing and have a great night!!