Quote:
Originally Posted by
DDave
Picked up a couple of briskets at Cash and Carry today. The last time I bought one (granted it has been awhile ago) they were $1.89 per pound.
Today . . .
$2.54 per pound
.
I remember there was a discussion here awhile back about beef prices going up. Guess I should have paid closer attention.
Dave
Quote:
Originally Posted by
DDave
Left Cash and Carry with 2 briskets and 2 three packs of pretrimmed St. Louis ribs (and a 20 pound bag of ice for the cooler on the way home).
Got back in the car and Mrs. DDave asks, "How much?"
Gulp
"$159 something"
"WHAT!!"
She calmed down a little when I told her that will last me probably a year as infrequently as I smoke those items.
Dave
just left walmart with a $50.00 brisket, $2.78/lb and my better half said the very similar thing "i cant believe you are paying $50.00 for a chuck of meat"
i just drove from virginia to indiana and back. we went thru west virginia, southern ohio and eastern indiana on the way there, southern indiana, kentucky and west virginia on the way home. the ongoing drought is amazing.
a weather forecaster in kentucky said it is the worst drought since the dust bowl years and some places in western kentucky are 15" below the average rainfall for this year.
we crossed many creeks and rivers that were just dried up.
none of this bodes well for grazing animals. i have a felling it is getting worse before it gets better.
just a side note on pork prices. the reason we traveled to indiana was a reunion celebrating 35 years of being in the work force. i was raised in a rural farming community. 35 years ago everyone had livestock, namely hogs. this last week only one guy had hogs and when this batch finishes the first of september, he is out of the business too.
yep its going to get worse before it gets better
__________________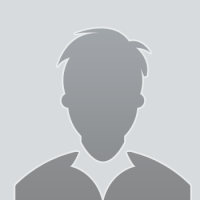 Island of Misfit Smokers Member #94
Therefore, confess your sins to one another, and pray for one another so that you may be healed. The effective prayer of a righteous man can accomplish much. James 5:16 (NASB)