Last Saturday I decided to whip up some meat to restock the refrigerator. One brisket wouldn't be enough as it was of course, opening day of NCAA football. Figured I had enough grub so I invited some friends over to watch the games.
This time I did a rather simple brisky. Some trimming of bulk fat. Rubbed down with MHGP and then a heavy coating of Tatonka Dust. What the heck, let's try something different from the norm. This time i smoked her in a pan, fat cap down, at 275-300F using mesquite for two hours then pecan splits. At 165F, I dropped in some leftover celery and onion and about 8 oz. of Au Jus from a previous smoke. Ran it in the heat until the IT hit 190F. Removed the flat, foiled it and dropped it into the cooler for a couple of hours.
Fresh out of the smoke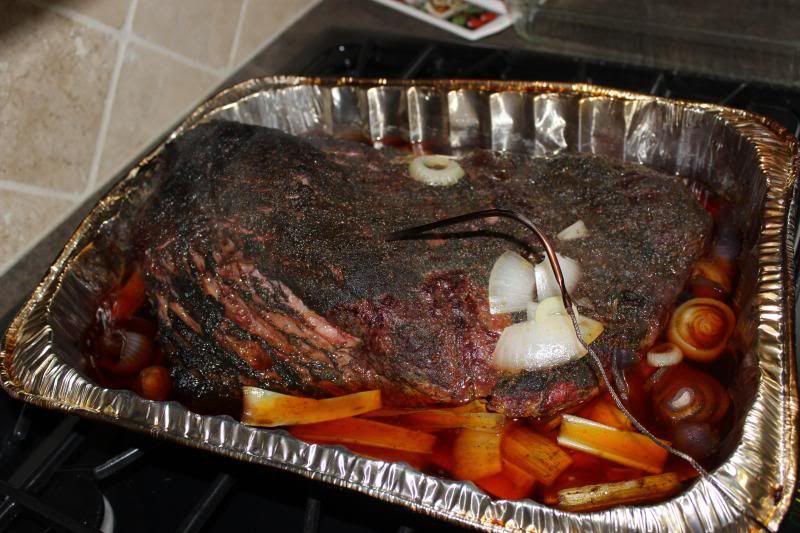 Just a little bit of drippings, about 24 oz. after separating the fat.
Sliced just in time for the game.
Sticky burnt ends using , MHGP, and Blues Hog sauce. tasty snacks between plays...
Also did ten pounds of MHHW chicken bites. Man, they were a lot easier to manage during a party but next time I will use thighs.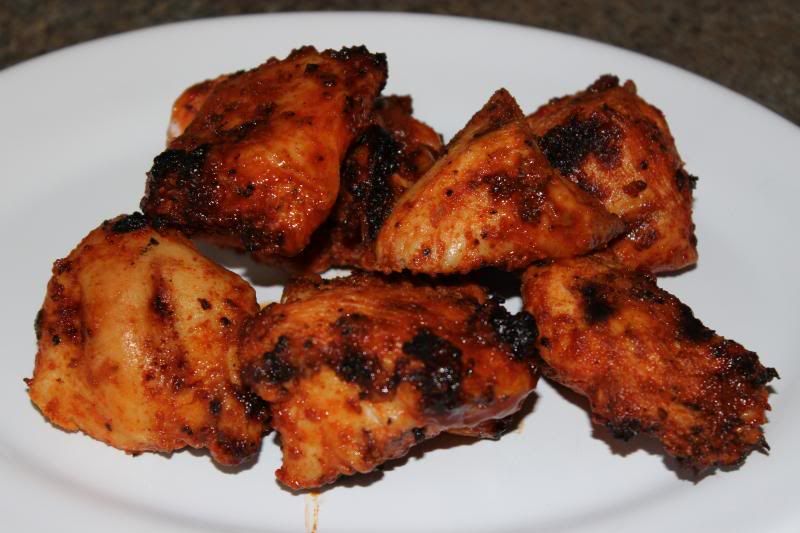 Also did a pork loin roast, brined several hours in Mad Hunky Pork Brine, sprinkled with the Mythical Pizza Shake, and then some Italian seasoning. Roasted her at 325F for about 2 1/2 hours until IT hit 148F. Sliced thin for sammies. Fresh local veggies from the farmer's market and local bread.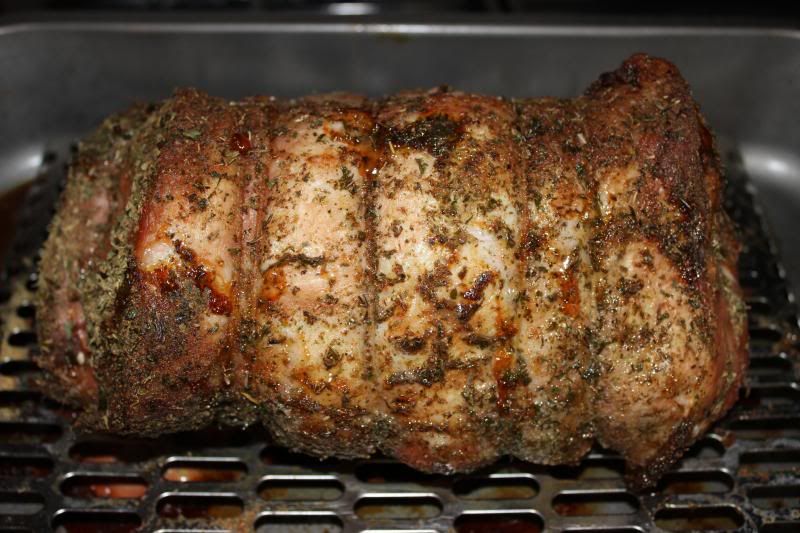 Whipped up some fresh guacamole and queso too. Friends brought Caprese salad. Man it was delicious with the warm brisket.
I should have gotten more pics but the beer was flowing and it was game on. Good times had by all. Thanks for looking. GO POKES!