Hi all, this is a simple yet full flavored pizza recipe.
What is a Margherita pizza?
It is Pizza Margherita. It was made in honor of the Queen consort of Italy, Margherita of Savoy. It's toppings are tomatoes, fresh sliced Mozzarella, and fresh basil leaves. It represents the colors of the Italian flag. In this recipe I use "Certified" San Marzano whole peeled tomatoes in a can. The "certified" n the label means they were imported from Italy and not grown locally or elsewhere. There is a difference. Some sauce recipes call for sugar. This is not necessary when using the San Marzano tomato's from Italy.
The tomato's are about $4 a 28oz. can.
All in all this recipe is solid with the end result being a crispy crust and the topping and sauce come together in harmony. This is now my favorite pizza recipe, Simple and full flavored.
My Recipe Details
.
Pics...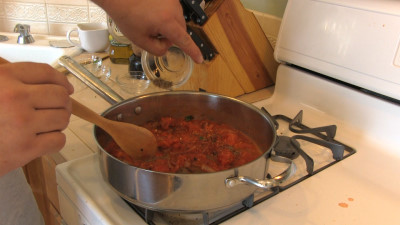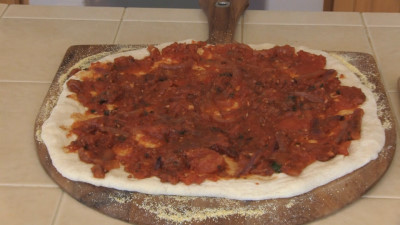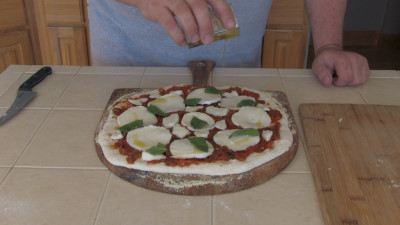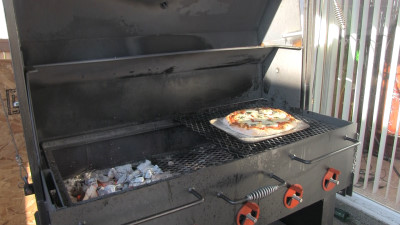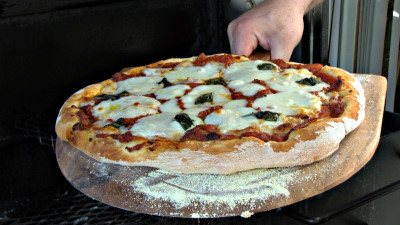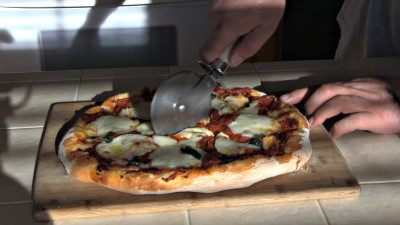 __________________
Smoke it.. and they will come!
Rob
Recipes & Smokes in HD Video
SmokingPit.com
Road-Quest.com
Yoder YS640
Yoder Wichita
Arizona BBQ Outfitters Scottsdale