Well with everthin goin on, I managed ta get the CB smoked! Came out perty darn good to! Excellent flavor, but will add a bit more honey in next time.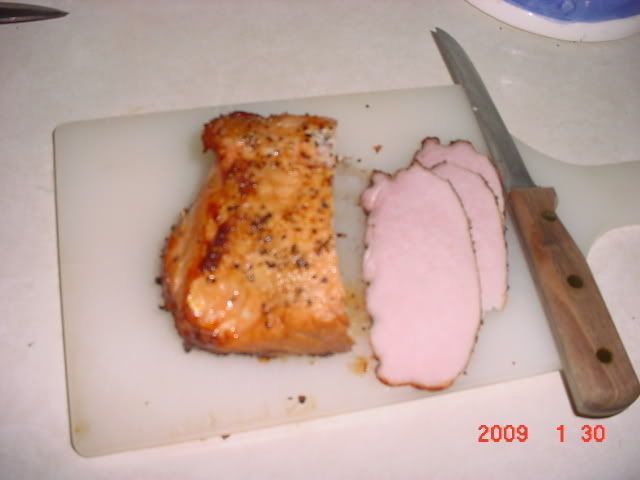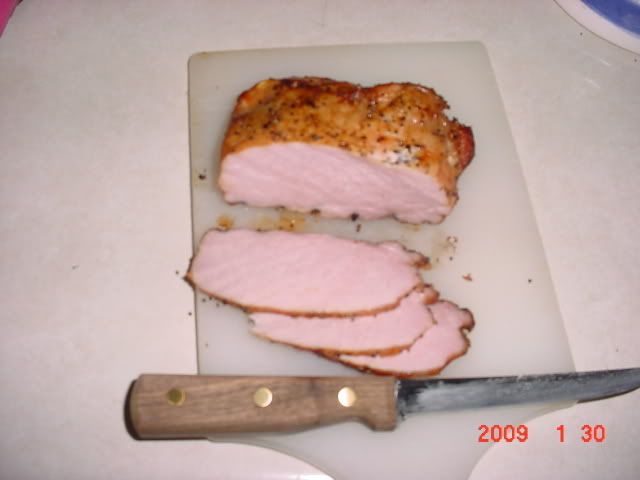 This is just a small piece, the rest is still coolin, get it sliced an bagged later. Ifin ya ain't done a CB yet, weather it be a dry cure er a wet cure, I highly reccomened it, not difficult ta do an the results sure are great!
__________________
Good Smokes from the Holler, Tip
Just a crotchety ol Hillbilly.They call me Rev. Coot, an yup I'm ordained.
GOSM with mods.
Hillbilly Drum Smoker -(Trident 1)
Lots a cast iron an a large butcher knife collection!
Be proud a who an what yall are, don't let nobody tell ya different!
"I am a Combat Engineer, if I say "Whoops" it's every man for himself!"
Familia Partia et Scientia
Family Country and Knowledge
www.hillbillyvittlesllc.com
Our Blog:
http://oldcoothillbilly.wordpress.com/