It's been about 3 years since I made any sausage the Bradley was just a PITA for me to do it in. But now with the fridge and this site got me interested in it again. Made everything from scratch. Sorry for not many picks of the summer sausage I'll try to do better with the sticks. Started Friday night by grinding up 3 chunks of round roast and two butts for 25 lbs of meat. Did 5 lbs of cotto salami from Rytek's book, used 3 lbs beef and 2 pork(made this before and we liked it) and tried 5 lbs of TH's summer sausage I'll post the link later.
ingredients and cure, summer sausage on top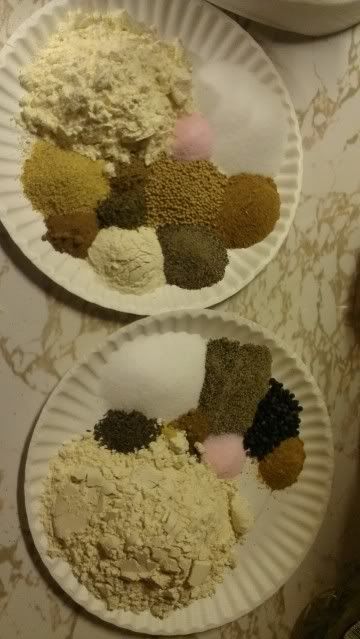 Followed Kens directions and hit with hickory. Did them Saturday night into Sunday morning. I needed the smoker for some butts Sunday morning so I finished them in the oven. Instead of jalapeno and cheddar in the summer sausage I just put in pepper jack(not hi temp). Only got a sliced pic of the summer sausage.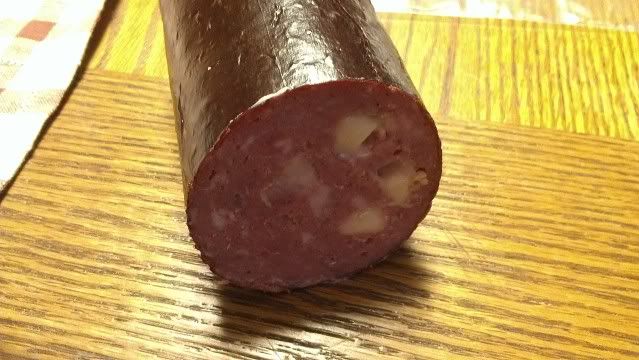 OMG Ken that summer sausage is amazing. Should've made it all that way.
Snack sticks
This wil be my first go at them. If I recall I'm using Big Guy pepperette recipe, I'll look into that and post the link. They got 3 lbs beef and 2 pork. The wife loves the fresh chorizo I make, so what the hell let's try them as snack sticks. Did 5lbs of pork form them. Had 4 lbs pork left and 1 lb of beef, looked through ryteks book and well what the hell I'll try andouille as a snack stick. They all got the appropriate amount of cure. Mixed and stuffed today gonna smoke tomorrow.
Andouille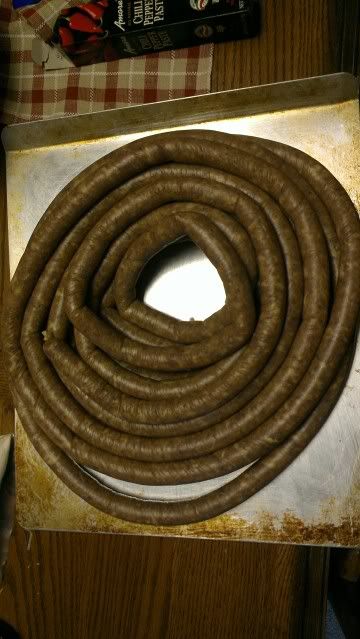 Chorizo on top of pepperettes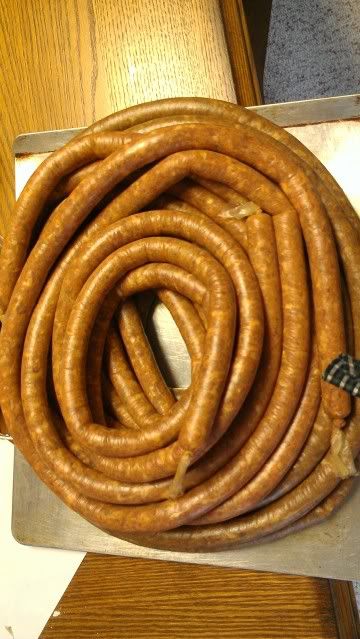 Will update tomorrow, hopefully my experiment with chorizo and andouille pays off.
Went into smoker at 8:30 this morning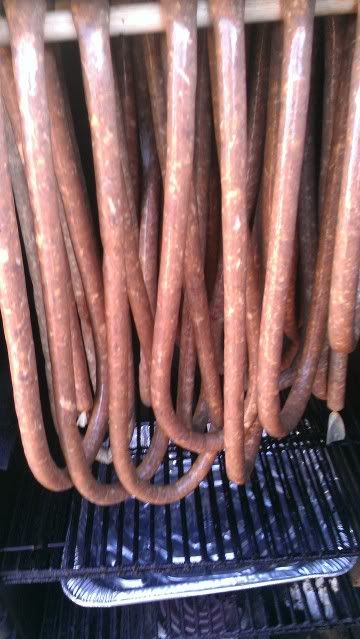 Started temp at 120 for an hour and then applied smoke for another hour and then started to increase temps slowly.