Had time on the third to smoke so I did to keep the fourth free.
A pork butt fit the bill. Put a slather of mustard on it and covered with magic dust. I deceided to put the butt in a pan to collect all the juices. This worked well but prevents any formation of crust on the bottom half. This I did not mind.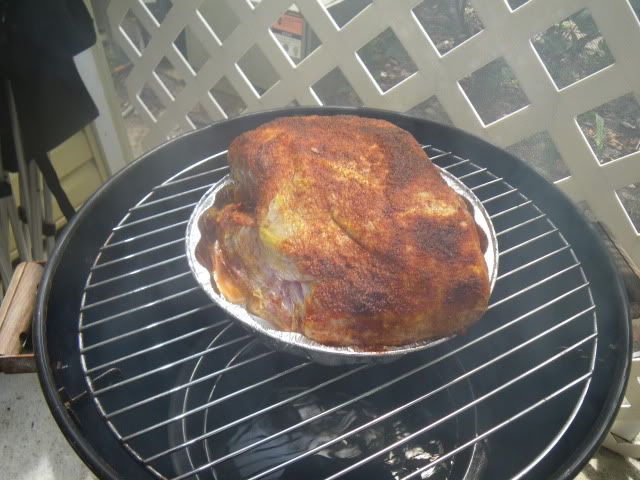 5 hours into the smoke.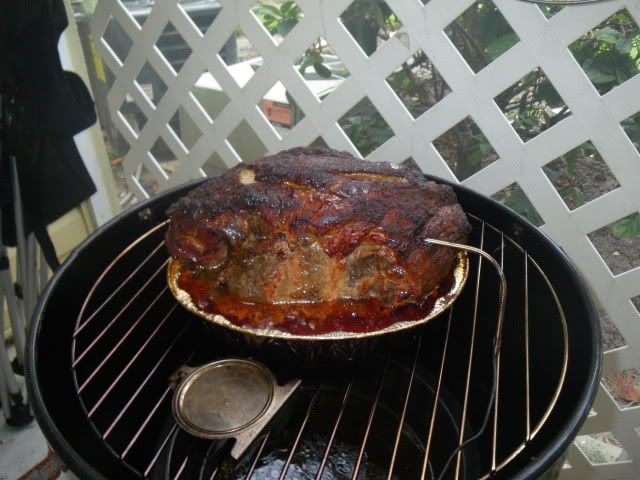 Towards the end. Note all the juices collected. Absolutely filled the pan. I didn't have a larger pan available but next time I will.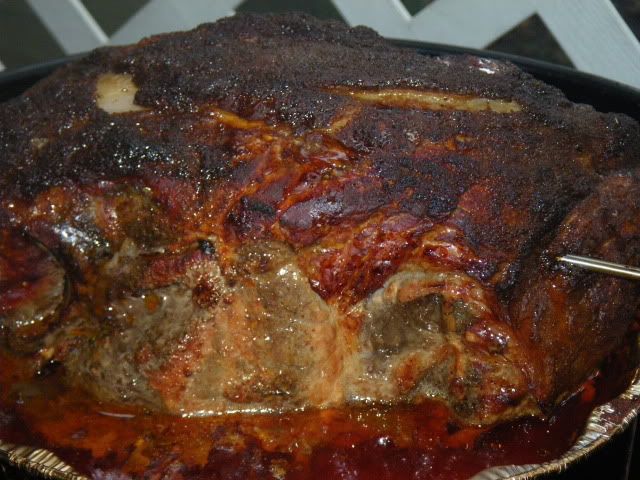 Done and ready to pull.
Pulled!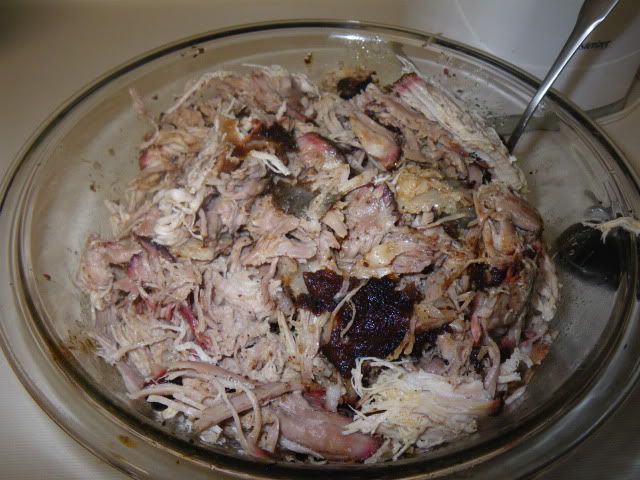 Pictures to come of the finished samich and mustard seed colesaw.