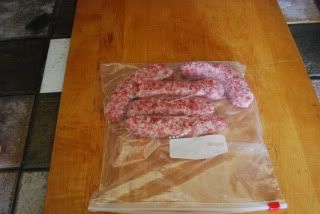 Brats de-cased and bagged
Bratwurst sausage rolled out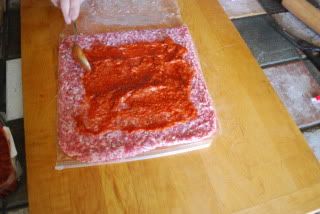 Marinara spread on the sausage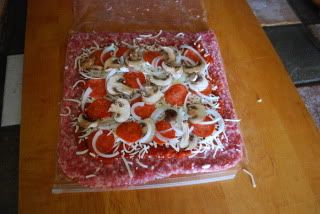 Mozzarella cheese,pepperoni,baby bella shrooms, onions all placed on top of the marinara in this order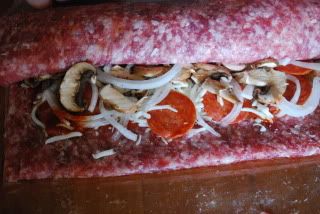 A rare view of the fattie roll in progress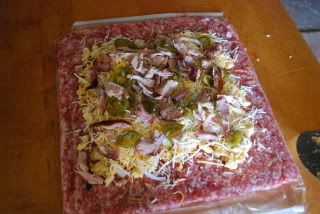 This is a Mac 'n cheese fattie with pulled pork from the previous nights dinner. Topped with a four cheese blend and some jalapenos and onions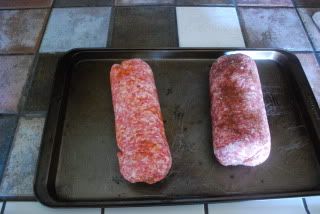 I was going for the no bacon fattie here. Much care went into rolling these, in hopes for no blow outs. Pizza fattie was sprinkled with a rib rub and the Mac fattie was sprinkled with Kelly's Java rub.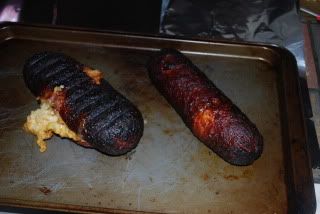 Smoked over pecan on the ecb for 2.5 hrs. Smoker was runnin hotter than Haiti. Outside temp was 105* at 2 p.m. when these went on. Had a blow out on the mac daddy.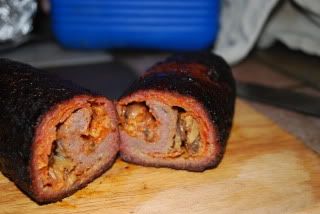 The Hollow Fattie ?? The marinara uh is no more??? It tasted fine but looked strange.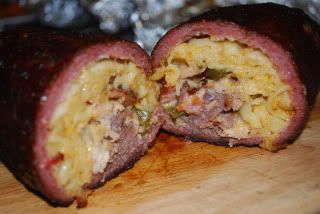 The mac 'n cheese fattie was great, even with the blow out. These were coolered for about an hour before slicing.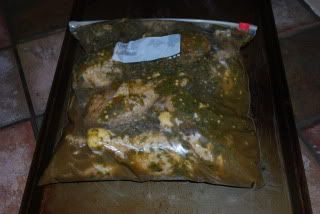 In the mean time back at the ranch....some jerk chicken in the bag for a 24 hr marinade.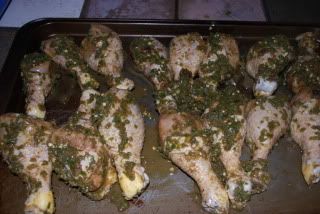 The chicken gettin a rest before the grill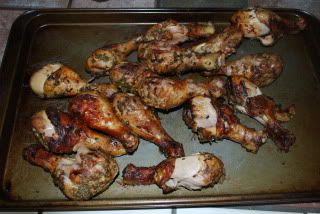 Jerk chicken off the grill. This was cooked on my charbroil infrared grill using some cherry wood. Wasn't the prettiest of smokes but it all tasted good.
Thank you for checkin' out my smoke!