Removing the membrane from the backside of a rack of ribs makes a BIG difference as far as tenderness (as I am sure a lot of you know) But as I am doing some ribs this weekend and thought I would snap a few pics as I removed the membrane to show how I like to do it.
First start with a rack of ribs, (baby backs are pictured here)
Then I like to use a butter knife to get under the membrane, after sliding the butter knife under the membrane, pry up to create a gap between the rack and the membrane.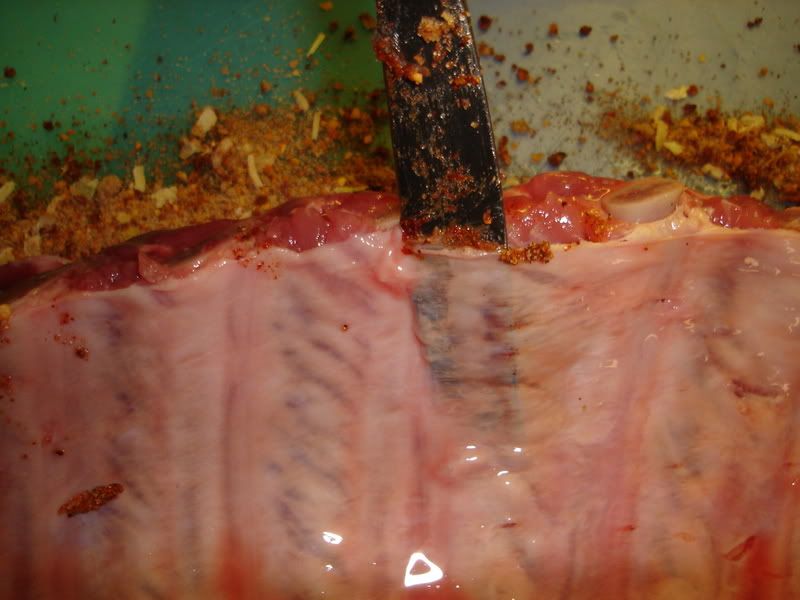 Slide you fingertips into this pocket you created with the butter knife.
Push your finger a little further in and get a hold of the membrane
Then grab the membrane and pull up, some like to grab the membrane with a paper towel in their hand for firmer grip. This helps but it can be pulled off without it.
Now hit them with some rub and toss them in the smoker!
Once you have done this a few times it gets pretty easy. It does make a big difference in the finished product and is definately worth the extra effort.